Leadership Style: (LSD Scale)
What is your dominant leadership style? What are your supporting styles? Do you neglect one or more styles? How flexible is your style? How effective is your style. These are the questions answered by using the LSD. Take a few minutes and respond to the LSD Scale. Then reflect on your own style? How satisfied are you with your style(s)? How can you improve you style? How can you develop effective leadership in others as well as in groups? Take the LSD Scale and Reflect, Rethink, and Refine your style.
Four Leadership Styles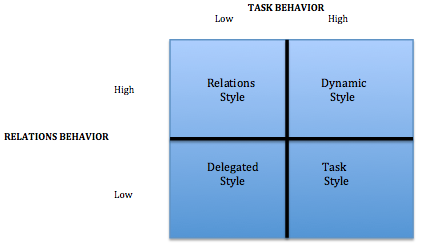 We recommend that you take the diagnostic scale first (LSD), then
Download and read the brief paper,

a new Leader Model

.
Download the directions for scoring and interpreting the LSC,

Scoring LSD

.
Download the

LSD Key

.
Download LSD Scale, which provides you with a Leadership Style Diagnostic (LSD) Scale to complete.
© Hoy & Tarter, 2010